Are looking to produce a video…. or just need a little inspiration?
Don't worry help is at hand! Our creative geeks l♥ve brainstorming  to help you visualise the bigger picture, whether it be storyboards or a snippet of animation produced for an important concept.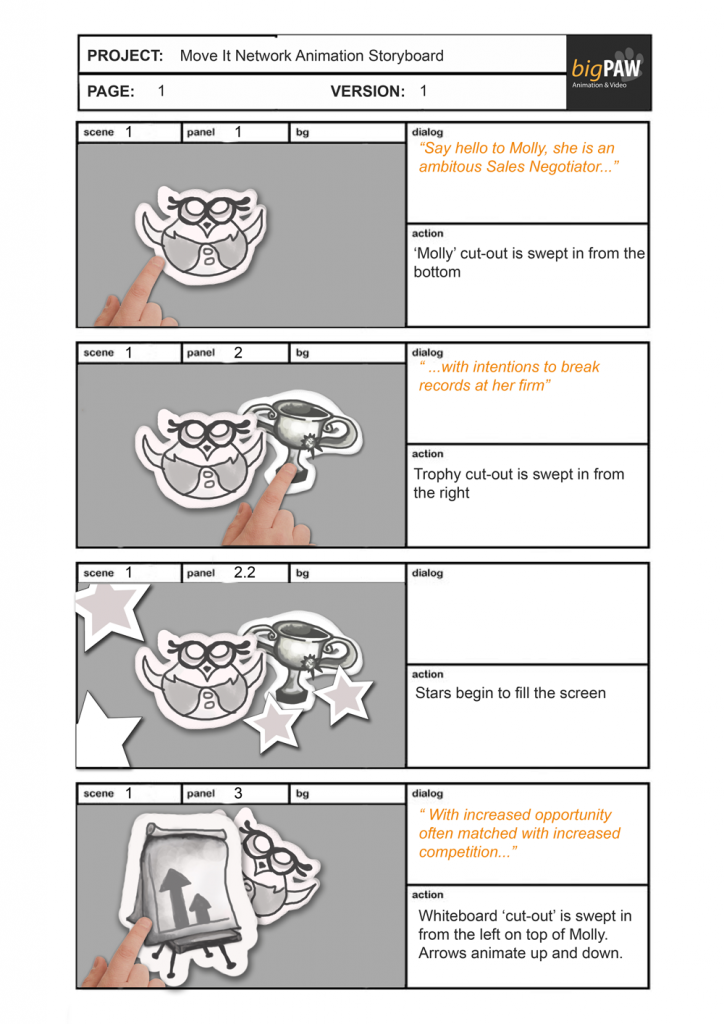 At the heart of every video and animation project there should be a well produced storyboard, which helps organise the whole project. Everyone from director to creatives, use the storyboard to help visualise the final video. Not only does it help the production team, but the client can also see the shots included, and see the "story" before its produced.